29.09.2014, 23:01

Carsten Thevessen
Admin

Send private message
Post 000 in Tadano ATF 220G-5
---
Tadano ATF 220G-5 load chart graph: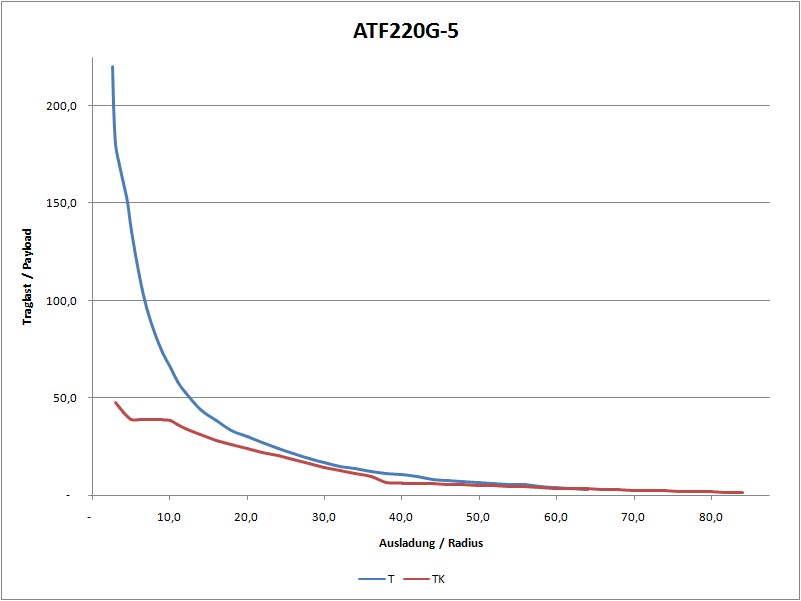 Current owners of a Tadano ATF 220G-5:

BKL Baukran Logistik, Forstinning, DE
Burt Crane, Green Island, USA
Colonia Spezialfahrzeuge, Köln, DE
Dornseiff, Burbach, DE
Friderici, Tolochenaz, CH
Kran Saller, Deggendorf, DE
Gebr. Markewitsch, Nürnberg, DE
Rachbauer, Straßwalchen, AT
Scholpp, Stuttgart, DE
Schmidbauer, Gräfelfing, DE
Steil Kranarbeiten, Trier, DE
Treffler, Ingolstadt, DE
--
Carsten Thevessen

Customized equipment guides & load chart books
Crane & Access Hire Map with more than 5000 companies in Europe, USA & Canada.
Crane specifications
---
Dieser Post wurde am 07.10.2014 um 22:41 Uhr von Carsten editiert.